PIGSTY SIDE WALLS
Prefabricated curtain walls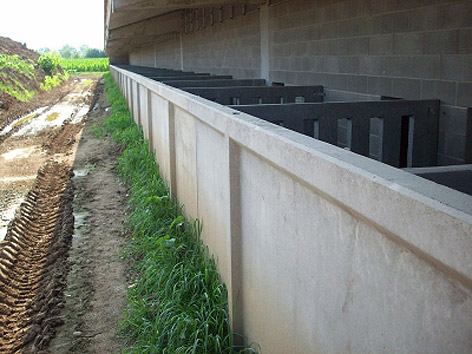 Click an image to view gallery
The pigsty side walls are designed for the creation of containment walls for the exterior area of a pigsty.

They are modules with a length of 500 cm which are fixed to the slurry collection tank below. The pigsty side walls enable the rapid production of exterior areas in a short time and at low cost.

They have been widely used as a buffering element in steel structures, making the pigsty side walls a key element in pig farming equipment.
Download the technical pdf

*request fields

Specify the location for delivery of the materials if different from the headquarters
Pigsty side walls