PRODUCTION AND ASSEMBLY OF PREFABRICATED STRUCTURES FOR THE AGRICULTURAL AND INDUSTRIAL SECTOR
Equipment for pig and cattle farming: prefabricated agricultural structures made of quality concrete.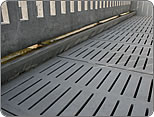 PIG SECTOR
Grid supporting structures, concrete grids, concrete partition panels and stainless steel troughs, side curtain walls are just some of the pig farming equipment and prefabricated livestock structures we produce.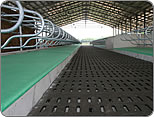 CATTLE SECTOR
We produce equipment for cattle farming such as: concrete grids, concrete grid supporting structures, feeders and cubicles.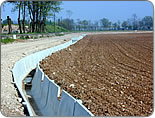 IRRIGATION SECTOR
Prefabricated channels for irrigation to reliably regulate the capacity of water flows.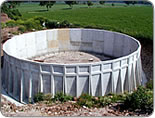 SLURRY STORAGE SECTOR
Prefabricated concrete tanks of any shape and size for slurry storage.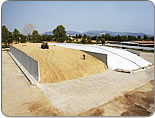 SILAGE SECTOR
Prefabricated concrete silos of various heights for the creation of trenches and biogas plants.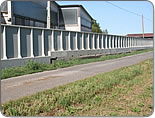 FENCING SECTOR
Closed industrial fencing and comb joint industrial fencing of varying heights.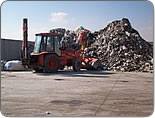 ECOLOGY SECTOR
Prefabricated concrete panels and separators for the creation of ecology collection areas.