CUBICLES FOR CATTLE
Prefabricated cubicles for cattle farming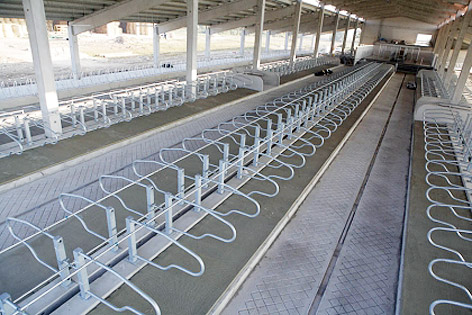 Click an image to view gallery
We produce different types of quality cattle cubicles:

Traditional "pit" cubicles, to be filled with sand, sawdust or ground straw, available in two lengths and with a rear edge with a height of 27 or 19 cm


Sloping cubicles with the latest generation mattresses
The concrete
cattle cubicle
allow quick and easy installation also giving the customer the possibility to move the elements in the case of expansion or modification of the layout.
They adapt to any model of stable cross bar making it possible to be anchored to a roof structure.
Unlike on site production, the prefabricated cubicles are devoid of sharp edges that could injure the animal: the smooth surface and rounded corners favour the welfare of the animal.
Download the technical pdf

Images cublicles for cattle
*request fields

Specify the location for delivery of the materials if different from the headquarters
Cublicles for cattle